Fiberglass Composite Wrap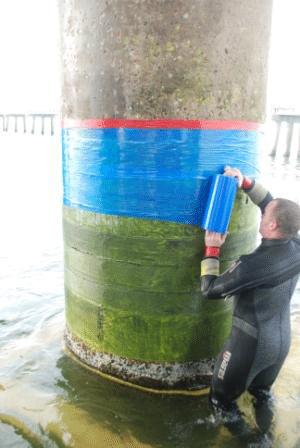 The Syntho-Glass® XT system is a unique pre-impregnated, bi-directional composite used to repair and reinforce both internal and external corrosion on pipelines or structures.
Our pre-preg system ensures proper fiber-to-resin content ratios which are crucial to reliable performance.This operator qualified engineered system was designed to conform to and recognized by ASME PCC-2, ASME B31, ISO TS24817, DOT, API, and CSA Z662 standards for nonmetallic reinforcing solutions, thus ensuring product application integrity. This extreme strength design minimizes the time and cost of refurbishment by reducing the time to repair, as well as the replacement cost. When used with the appropriate primary coating, Syntho-Glass XT enables one to repair and reinforce virtually any geometry in minutes.
Typical Applications:
Pipeline Integrity
Transmission and distribution pipelines
Oil and gas risers
Girth welds on vessels and pipelines
Elbows, tees, and flanges
Process piping: chemicals, oil, gases, water, and steam
Atmospheric corrosion
Benefits
Water-activated polyurethane resin reduces composite preparation time by over 50%
Installation in wet, rainy, or submerged environments ensures ease of application in virtually any situation
Simplicity and flexibility permit application to irregular shapes and geometries, while eliminating diameter specific inventory
Full factory engineering consultation and support, ensuring safe and successful repairs
Physical Properties
VOCs: None
Working Time: 30 Minutes @ 75°F (24°C)
Set Time: 2 Hours @ 75°F (24°C)
Resin Type: Water-activated, polyurethane
Resin Application: Micro-controlled, Pre-impregnated
Service Temperature: -50° to 194°F (-46° to 90°C)
Application Temperature: 40° to 150°F (4° to 65°C)
Shelf Life: 12 months with recommended storage conditions